Virtual Classes are a great way to train at home and follow along with a certified Health and Fitness professional such as myself. I give extensive cue's and view my  class participants carefully to see where corrections can be given!
Virtual classes have become very popular! My clients love them because it cuts back on travel time to and from a gym, you still get that one to one attention and you never get lost in a class amongst other participants! Training at home with the equipment you are comfortable with along side being in a safe and positive environment!
Being apart of a GREAT community of like minded people is fulfilling and motivating.
During your monthly contribution you will have unlimited access to the pre-recorded video's. If you miss a live class, no worries, just log into our secured website location and enjoy your work out!
Renew or Start New…..
Mix of cardio, weights, and core with dynamic warm up and static stretching cool downs.
FREE BONUS! Once you have joined you will be invited to our private Facebook group for a BIG library of recorded classes you can TOTALLY take advantage of!!
Monthly contribution to your health $45.00/mo plus applicable taxes
Monday
8:00-8:45am EST
Location: Zoom LIVE
Work on meditation, breathing techniques and strength during this program. I take you through a variety of routines and movements working various poses to help work on flexibility and range of motion. I additionally add in balance work and core strengthening poses to help work on those weaknesses.
ADDED BONUS: FREE 45 minute classes added each week.
Get your Zen on for $45.00 classes will run February 8th, 15th, 22nd 2022 from 7:00pm-8:00pm EST
Tuesday Evening
7:00-8:00pm EST
Location: Zoom LIVE
Each class is different!
Warm up dynamically through movement to get that body moving! I mix it up with cardio, core (abs, back, glutes), strength and conditioning. Some days we focus on just body weight training/conditioning, and some days we may be working on strength training OR working on A LOT of cardio.  I like introducing different styles into this program. We may do HIIT, Tabata, and other various types of timed training! I sometimes even add in tempo training with reps and sets.
Monthly contribution to your health $68.00/mo plus HST
Thursday Evening
7:00-8:00pm
Location: Zoom LIVE
I wanted to add something a little different! So, I designed "Mixer Fridays". If you are open to surprises by just signing in and taking what I give you! Then this is the class for you!
Class theme ideas:
Yoga with weights – tone and stretch class
Abs and Glutes with stretching
Bootcamp style – complete warm up, cool down, body weight, weights, cardio (mixture)
All in Cardio with finishing core! (more cardio)
Weight training! (PUMP your muscles)
Mobility and stretch (nice and easy)
Monthly contribution to your health $45/mo plus HST
8:00-8:45am
Location: Zoom LIVE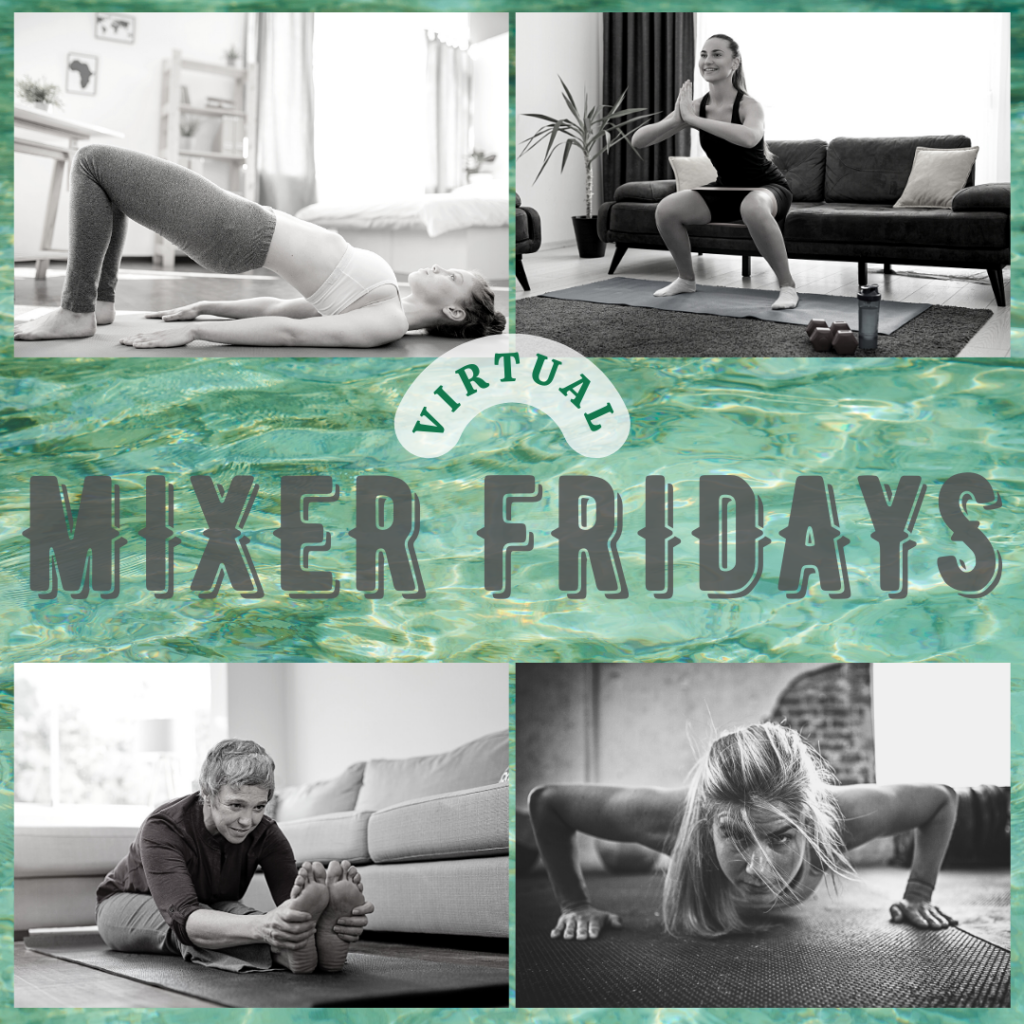 Want it all?
You asked and I delivered!
Welcome the "Flex pass"
The flex pass is the best way to have it all! All classes for one price $140.00/mo plus HST.
Join into all classes
Location: Zoom LIVE
Exercises carry an inherent risk of physical injury, particularly if you have a history of health problems or any previous injuries. Please, always consult with your physician before starting this or any other fitness program to determine if it is a right fit for you. If at any time you feel that you are exercising beyond your current fitness abilities, or you feel discomfort, pain, dizziness or nausea, you should stop exercising immediately.
Live in Motion and its affiliates disclaim all liability for claims resulting from failure to comply with these warnings, instructions and advice provided. Your participation in this video is at your own risk.